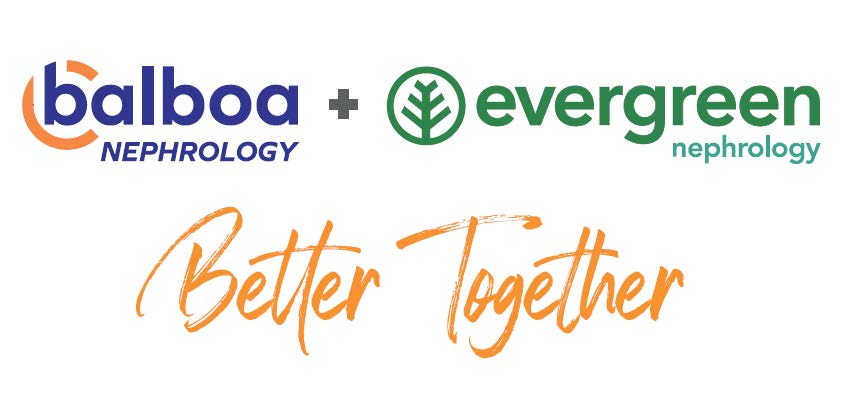 Welcome to Kidney Care, Your Way
We are Evergreen Nephrology –we partner with existing practices like Balboa Nephrology and your kidney doctor to help make sure you're getting the best care possible. The care you want. The care that is all about YOU.
With every patient, we start by developing a deeper understanding of your individual needs. Our program is built to help provide structure and support for you and your kidney doctor, so that together we can help you live your best life possible.
Together, we design an individualized care plan tailored to your condition. We aim to put you at the center of everything we do, with your kidney doctor right there alongside you. No one should feel like they are on this journey alone –because we are better together.
If you're living with kidney disease,
YOU are the reason Evergreen exists.
Interested in learning more about our program, and how this partnership may benefit you or a loved one?
Visit Evergreen-Community.com for more information!