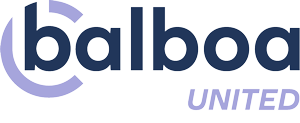 Balboa United
Balboa United is a medical practice management services organization, designed to help medical practices develop and operate their practices. 

Balboa Research
Balboa Research – formerly California Institute of Renal Research (CIRR) – conducts clinical research for pharma and medical device companies related to Chronic Kidney Disease (CKD), End Stage Renal Disease (ESRD), renal transplantation and dialysis vascular access.
The Principle Investigators of Balboa Research are nephrologists at Balboa Nephrology and the two organizations collaborate with study sponsors to support clinical studies and research that advance nephrology care.

Balboa Value-Based Care
Balboa Value-Based Care is contracted with The Center for Medicare & Medicaid Services (CMS) participating in the Comprehensive Kidney Care Contracting Model for Medicare Beneficiaries. This value-based care program is focused on slowing the progression of kidney disease for CKD beneficiaries and increasing home dialysis and transplantation rates for ESRD beneficiaries.
Balboa Value-Based Care is also contracted with Balboa Nephrology to provide physician services and partners with Fresenius Kidney Care, Sharp Memorial Hospital Kidney and Pancreas Transplant Center and LightBridge Medical Associates for the care of attributed Medicare beneficiaries in our service area.
San Diego Vascular Access Center
The San Diego Vascular Access Center is owned by Balboa Nephrology and is a free-standing, office-based surgery center providing care and placement for hemodialysis vascular access, peritoneal dialysis access and treatment of peripheral artery disease.