#ISharedMyStory
Every Transplant Has A Story. What's Yours? 
We began the #ISharedMyStory project at the 2022 Transplant Games of America held here in San Diego.  Balboa Nephrology + Evergreen Nephrology were fortunate enough to be in the TGA Village where attendees were asked if they would like to share their transplant story with others to help educate the community about the importance of organ donation.  The response was incredible.
We are grateful to have learned what its like to be a patient, organ donor, caregiver or family of someone who has donated.  We encourage you to take a private moment to read a few stories and consider sharing your own experience.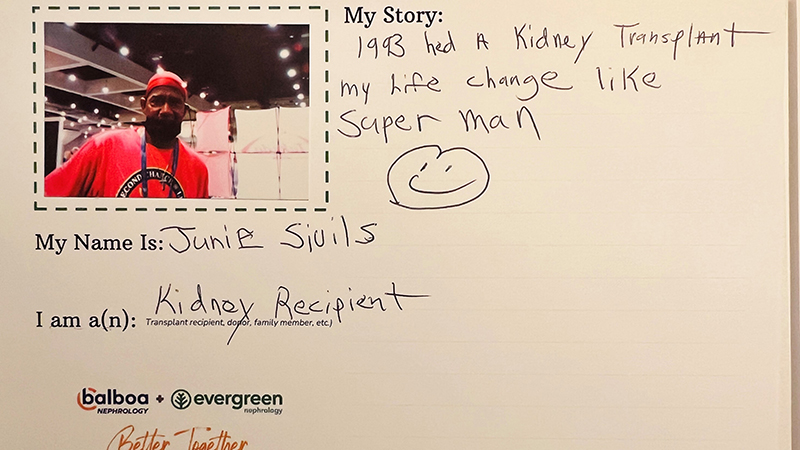 My Name Is: Junie Siuils I am a Kidney Recipient. My Story: 1993 had a kidney transplant.  My life changed like Superman. ...
Every Transplant Has A Story
What's Yours?
#ISharedMyStory
Share your transplant experience or words of encouragement to help teach the community the importance of organ donation and kidney care education.
Your story could be featured on this page as well as the Balboa Nephrology and Balboa United social media pages!
Thank you for helping us spread the word about kidney care!
Use the #ISharedMyStory to pass it on!