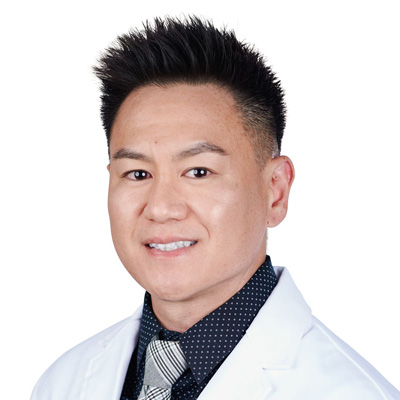 Thanh Cao, D.O.
Location: Fountain Valley
Address: 11100 Warner Ave # 218, Fountain Valley, CA 92708
Phone: 714-641-9696
Fax: 714-641-1211
Dr. Cao joined Balboa Nephrology 2021 and practices in the Fountain Valley area. The son of Vietnamese refugees, his mother was 8 months pregnant with me when she boarded a refugee boat in Cambodia. Dr. Cao's family lived in refugee camps in Thailand and the Philippines until the United Nations eventually moved his family to the United States when he was 2. He grew up in Little Saigon in Orange County, California and have lived there most of his life.
Dr. Cao completed his undergraduate studies at the University of California, Irvine and earned a B.S. in Biological Sciences with a minor in Anthropology. He attended medical school at Touro University Nevada, College of Osteopathic Medicine and completed his internship and residency in Internal Medicine at Valley Hospital Medical Center in Las Vegas.
Dr. Cao completed his fellowship in Nephrology at the Keck School of Medicine at USC. Fellowship training was extremely unique in that he trained during the height of a global pandemic. During those unique times, he was challenged to think outside the box and develop new skills in extracorporeal blood purification. After completing the fellowship, he is grateful and enthusiastic to finally return home to Orange County to give back to the large Vietnamese community in the area.