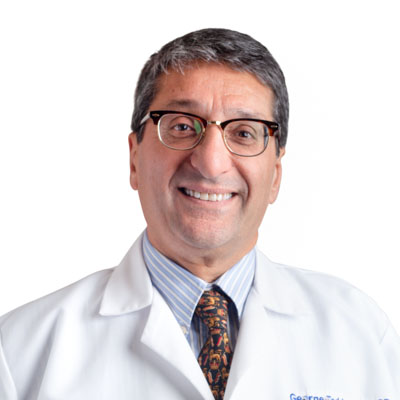 George Fadda, M.D.
Location: California Institutes of Renal Research – La Mesa
Location: La Mesa
Address: 8851 Center Dr Suite 505, La Mesa, CA 91942
Phone: 619-461-3880
Fax: 619-461-3895
Dr. Fadda joined Balboa Nephrology Medical Group in 1992. He practices in the La Mesa area; specializing in kidney diseases which includes hemodialysis patients at both FMC and DaVita Dialysis units.
Dr. Fadda attended medical school at American University of Beirut where he obtained his Doctor of Medicine degree and completed his residency. He completed his Nephrology fellowship at the University of Southern California Medical Center Los Angeles.
Dr. Fadda was an assistant professor of Medicine and Nephrology at the University of Southern California in Los Angeles before he joined Balboa Nephrology medical group. He has also authored more the 45 articles and is the Founder of California institute of arena research.