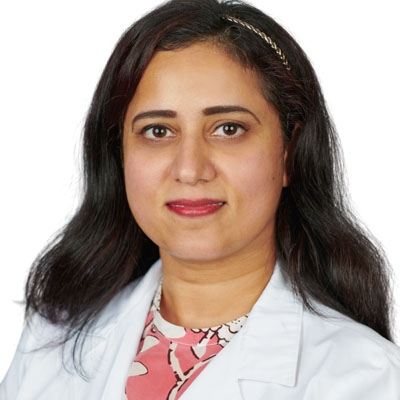 Yogita Lakhera, M.D.
Location: Encinitas
Address: 320 Santa Fe Drive Suite 212, Encinitas, CA 92024
Phone: 858-588-8150
Fax: 858-346-1024
Location: La Jolla
Address: 9834 Genesee Ave Suite 312, La Jolla, CA 92037
Phone: 858-558-8150
Fax: 858-346-1024
Dr. Lakhera joined Balboa Nephrology Medical Group in 2016. She practices in the La Jolla and Encinitas area; specializing in kidney diseases which includes hemodialysis patients at both FMC and DaVita Dialysis units.
Dr. Lakhera attended medical school at Lady Hardinge Medical College in New Delhi, India, where she obtained her Doctor of Medicine degree. After completing her residency Barnabas Health in New Jersey, she completed her fellowship training at Loma Linda University.
In her spare time, she loves working out, hiking, swimming, singing and dancing. She also enjoys takes weekly piano lessons.