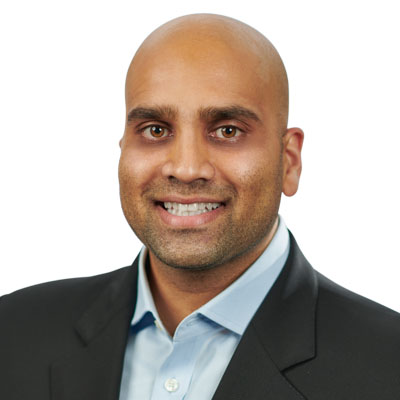 Amar Patel, M.D.
Location: Chula Vista
Address: 340 4th Ave #4, Chula Vista, CA 91910
Phone: 619-427-1144
Fax: 619-427-1185
Dr. Amar V. Patel joined Balboa Nephrology Medical Group in 2019. He practices in the South Bay – Chula Vista area; specializing in kidney diseases including electrolyte imbalance, hypertension, and dialysis.
Dr. Patel was born and raised in Pittsburgh, Pennsylvania (Go Steelers!). He completed his undergraduate studies at New York University and obtained his medical degree from St. George's University. He completed residency at Rochester General Hospital in Rochester, NY and his fellowship at SUNY Downstate in Brooklyn, NY. As a physician, Dr. Patel prides himself on improving patient care. He researches advancements in medicine, but also takes time to learn about challenges patients and their families face in the everyday healthcare experience. It is both the science and the human element that has drawn him to a career in nephrology.
Outside of work, Dr. Patel is quick with a joke, nimble on the dance floor, and a 3-time Fantasy Football Champion. Though, what he enjoys most is basking in the San Diego sunshine with his wife, 2-year-old son, and dog.