We're on a Mission
to Improve Your Care
Balboa Value Based Care – Participating in the Medicare Comprehensive Kidney Care Contracting Model
Welcome to
Balboa Value Based Care
Balboa Value Based Care is a Kidney Contracting Entity owned by Balboa Nephrology Medical Group, formed to participate in the Medicare sponsored Comprehensive Kidney Care Contracting Model. This model is focused on late stage chronic kidney disease care and increasing home dialysis and transplantation.
We are serving aligned Medicare Beneficiaries in San Diego County, Imperial County and Orange County.
Clinical Leadership & Participant


Partnership
Balboa Value Based Care is partnering with Medicare in the Kidney Care Choices Model.

Education
Kidney Care Choices educates patients about kidney disease and manages care by providing resources.

Transition
Kidney Care Choices can support the transition onto dialysis and helps throughout the transplant process.

Choices
Your provider choices aren't limited and your Medicare benefits do not change.

Our Mission: Your Care
Working Together With Medicare
Balboa Value Based Care brings together the talents of Balboa Nephrology Medical Group, Fresenius Kidney Care, Sharp Memorial Hospital Kidney and Pancreas Transplant Center and LightBridge Medical Associates to manage and improve care for our Medicare beneficiaries.
Through this innovative Medicare program these providers will collaborate to delay the on-set of dialysis for Chronic Kidney Disease beneficiaries, increase the number of beneficiaries dialyzing at home and increase kidney transplants.
Participating beneficiaries have access to a variety of educational and care resources to help them on their kidney care journey, along with patient to patient mentoring services provided by ReMend.
Experience the peace of mind that comes with having an entire team of healthcare professionals there for you any time.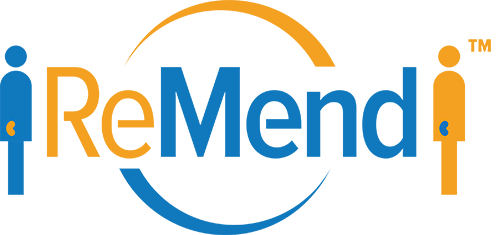 ReMend is a nonprofit organization focusing on encouragement and guidance through a patient's kidney disease journey.
ReMend's mission is to support and help empower patients diagnosed with Chronic Kidney Disease (CKD) and End Stage Renal Disease (ESRD) to take charge of their kidney health.
ReMend does this by coordinating meaningful conversations with other kidney patients – ReMend Mentors who have "been there and done that." Together, building resiliency and strength. Reach out today.
Let's Learn Together
You're invited to join Amanda, Aspasia and Cindi for a Live Webinar:
First Thursday of each month
11:30 am – 12:30 pm starting July 7, 2022
You'll learn about Peritoneal Dialysis and Home Hemodialysis by watching a live demo to see how it all works.
How to Join
On July 7 at 11:30 a.m., use the camera on your phone to scan the QR code to go straight to the presentation OR e-mail CPolis@balboaunited.org to receive an event link.
You must have the Microsoft Teams Application in order to view the presentation.

Through engagement of patients, teamwork with physicians and staff, and collaboration with the community, we strive to be the model of exceptional care for people with kidney disease.
Fresenius-Balboa East County
Fresenius-Balboa Kearny Mesa Dialysis Center
Fresenius-Balboa Marina Bay
Fresenius-Balboa South Bay Home Therapies
Fresenius-Brawley
Fresenius-Buena Creek
Fresenius-Calexico Desert Dialysis
Fresenius-Chula Vista Dialysis Center-South
Fresenius-Dialysis Services of College
Fresenius-Dialysis Services of Paradise
Fresenius-East Lakes
Fresenius-El Centro Desert Valley Dialysis Center
Fresenius-Gateway Dialysis Center-East
Fresenius-Hillcrest Dialysis
Fresenius-Huntington Beach
Fresenius-Imperial County
Fresenius-Imperial Valley Home Therapies
Fresenius-La Jolla
Fresenius-La Mesa Dialysis Center
Fresenius-Mission Viejo
Fresenius-National City Dialysis Center
Fresenius-Newport Mesa Dialysis Services
Fresenius-Newport Superior Dialysis Center
Fresenius-North Coast Kidney Center
Fresenius-Rai-East First Street-Tustin
Fresenius-Rai-Fletcher Parkway-El Cajon
Fresenius-Rai-Fountain Valley Home
Fresenius-Rai-Goldenwest-Westminster
Fresenius-Rai-Laguna Canyon-Irvine
Fresenius-Rai-Newhope-Fountain Valley
Fresenius-Rancho
Fresenius-Raven
Fresenius-San Ysidro Dialysis Center
Fresenius-Santa Ana Dialysis
Fresenius-University Dialysis Center of Orange
Fresenius-Rai-Mission Gorge San Diego
Click Below to View
Kidney Care Choices Participants
Participating Physicians
Balboa Nephrology Medical Group, Inc
Adam Horeish, M.D.
Ajit Sawhney, M.D.
Alan Cantillep, M.D.
Alexander Salloum, M.D.
Amar Patel, M.D.
Amy Matayoshi, M.D.
Arman Faravardeh, M.D.
Bijal Patel, M.D.
David Namazy, M.D.
Dhwani Vyas, M.D.
Diogo Belo, M.D.
Dylan Steer, M.D.
Elizabeth Lozada-Pastorio, M.D.
Fharak Maa Chip, M.D.
George Fadda, M.D.
Guy Lund, M.D.
Jason Davis, M.D.
Jeffrey Halldorson, M.D.
Jill Meyer, M.D.
Joel Baranski, M.D.
John Hammes, M.D.
John Thompson, M.D.
John Videen, M.D.
Joseph Hebreo, M.D.
Joshua Greenstein, M.D.
Juan Calderon Molina, M.D.
Karo Torosian, M.D.
Kathy Khaing, M.D.
Kristian Brown, M.D.
Luan Do, M.D.
Lucy Miller, M.D.
Luis Bedoya, M.D.
Mark Boiskin, M.D.
Marquis Hart, M.D.
Masoud Afshar, M.D.
Michael Yap, M.D.
Mohammed Neyaz, D.O.
Naing Kyaw, M.D.
Oday Saeed, M.D.
Osman Khawar, M.D.
Ramin Berenji, M.D.
Ricardo Soltero, M.D.
Richard Barager, M.D.
Sajeet Sawhney, M.D.
Sandeep Dang, M.D.
Shahid Hussain, M.D.
Tagumpay Sacamay, M.D.
Tepsiri Chongkrairatanakul, M.D.
Terry Behrend, M.D.
Theodore Thomas, M.D.
Viet Nguyen, M.D.
Yogita Lakhera, M.D.
Participating Locations
Lightbridge Medical Associates, Inc.
San Diego Dialysis Services, Inc.
San Diego SNF Hospitalists
Sharp HealthCare
Sharp Memorial Hospital

Governing Body
Dylan Steer, M.D., Balboa Value Based Care
Terry Behrend, M.D., Balboa Nephrology
Glenn Davis, Balboa United
Christine Prewitt, Sharp HealthCare
Charmaine Griffith, Independent Consumer Advocate